Biological Data Sciences
A new transdisciplinary undergraduate major offered at OSU!
The Biological Data Sciences (BDS) program is administered by the Department of Botany and Plant Pathology, and offered in collaboration with faculty from Botany and Plant Pathology, Computer Science, Fisheries and Wildlife, Horticulture, Microbiology, and Pharmaceutical Sciences.
Biological Data Sciences offers 3 options, new BDS courses and a minor! Enrollment is open for Spring 2020!
New! Earn your Botany degree online!
Oregon State is the first university in the U.S. to offer a botany degree online.
Get a Bachelor of Science Degree in Botany 
One degree, five options. Learn the core scientific and analytical skills surrounding botany and plant pathology, and focus your education on one of five key areas of focus.
Learn more about Undergraduate Program
Graduate Programs
We offer Master of Science and Doctor of Philosophy degrees. Within each program, students may elect to specialize in one of eight key areas of concentration.
Outreach and Extension
Learn about Outreach and Extension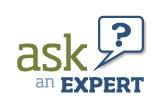 What's being done to help pear growers keep their crop safe after harvest?  Oregon State University's Achala KC updates us on the latest...
She will be concluding lab work for her thesis research on the epidemiology of bacterial blight of carrot.
This award will support Lester's survey of plant-parasitic nematodes in hop fields in Idaho and Washington this coming Fall. Results from this...